Application Areas
The 3D subsurface and surface imaging capabilities of Kerberos™ and Lynx are useful for a wide range of applications, including:
Pavements
Scanning roads, airport pavements, bridge deck wearing surfaces and bridge approaches,  concrete turnouts etc to determine 'as-constructed' details; locating changes of construction; mapping and identifying prior remediation & repairs.
Detecting subsurface voids, pavement defects, and  subgrade obstructions such as boulders or old buried infrastructure.
Mapping extents and distinguishing between areas of homogeneous construction from those with varying depth and configuration.
Optimising the number and value of cores and trenches by targeting them to the most representative locations.
Detecting areas of moisture ingress.
Capturing a snapshot of surface imagery across large or small sites (roads, airport pavements, port facilities, concrete hardstand areas, etc.) for documentation, monitoring or evidentiary purposes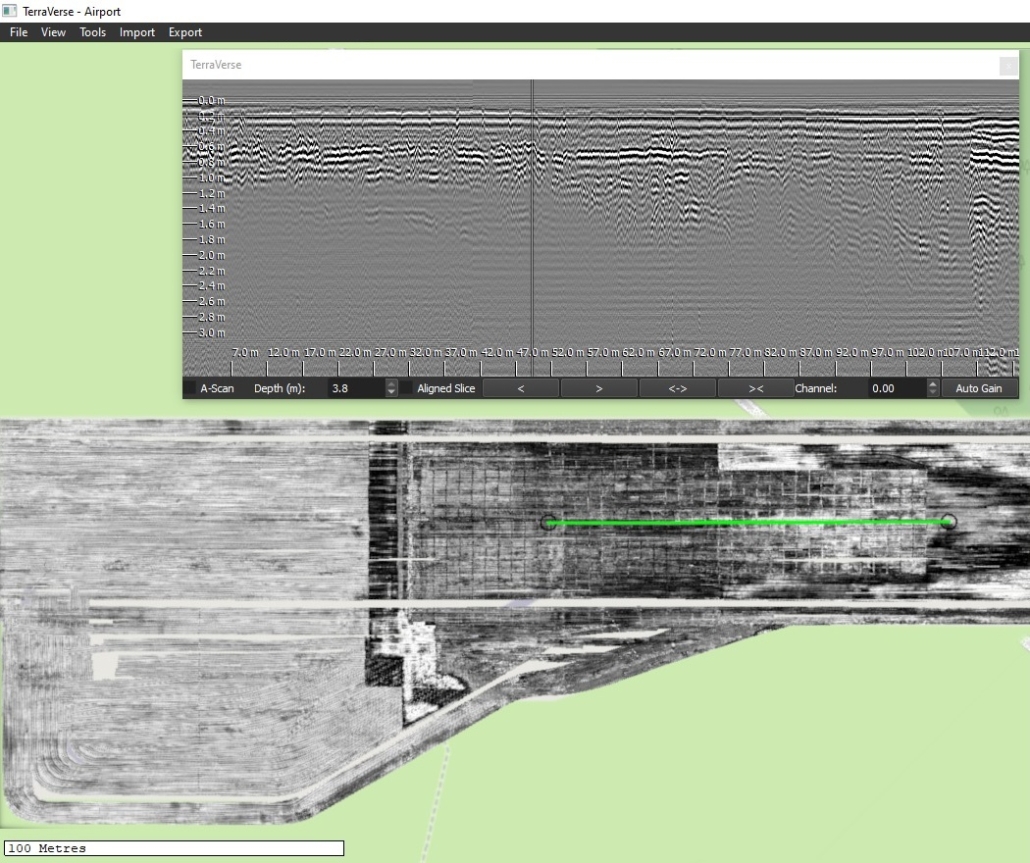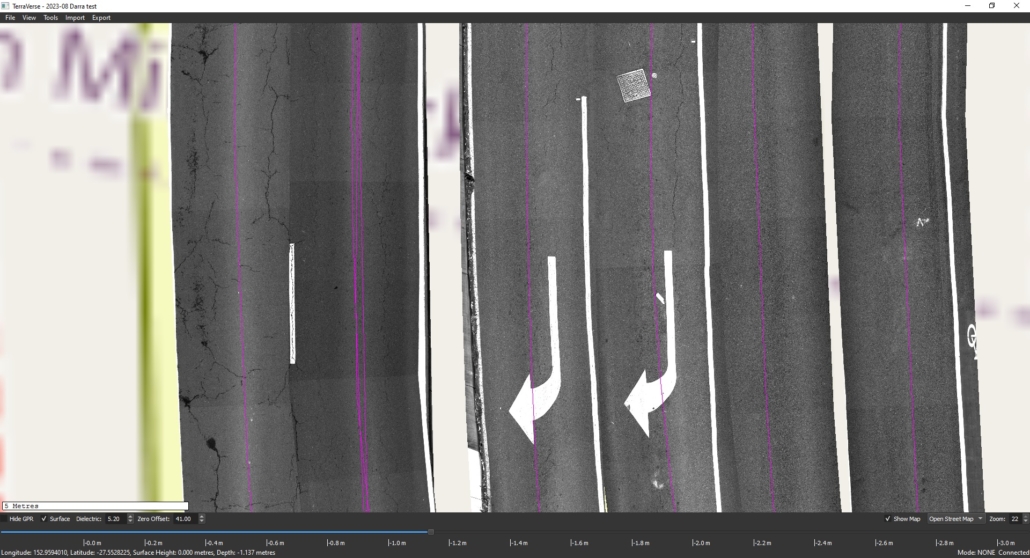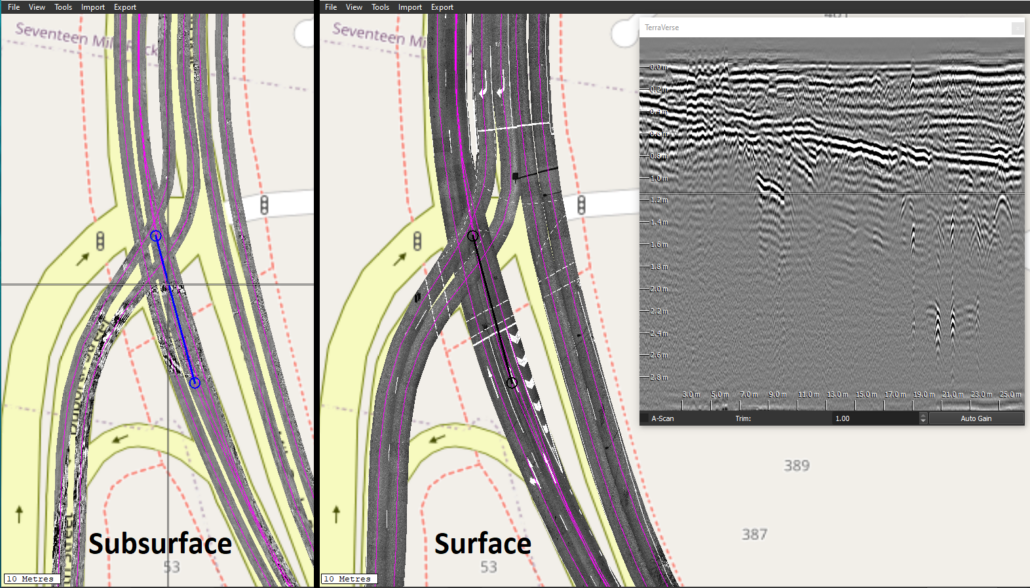 Subsurface Utilities / PUP
Locating, mapping and estimating the depth of subsurface utilities
Detecting and mapping the location of buried pits and protection slabs
Comparing features in surface imagery (e.g. access hatches) and subsurface 3D NM-GPR (e.g. pipes, protection slabs, pits) over vast areas to achieve a more holistic and complete understanding of site conditions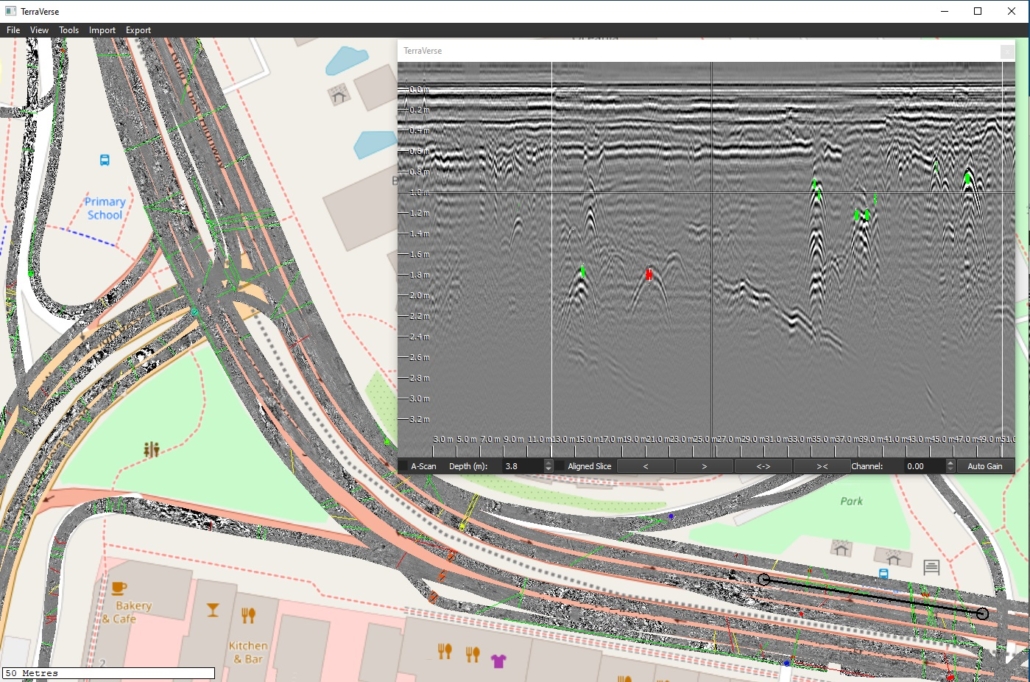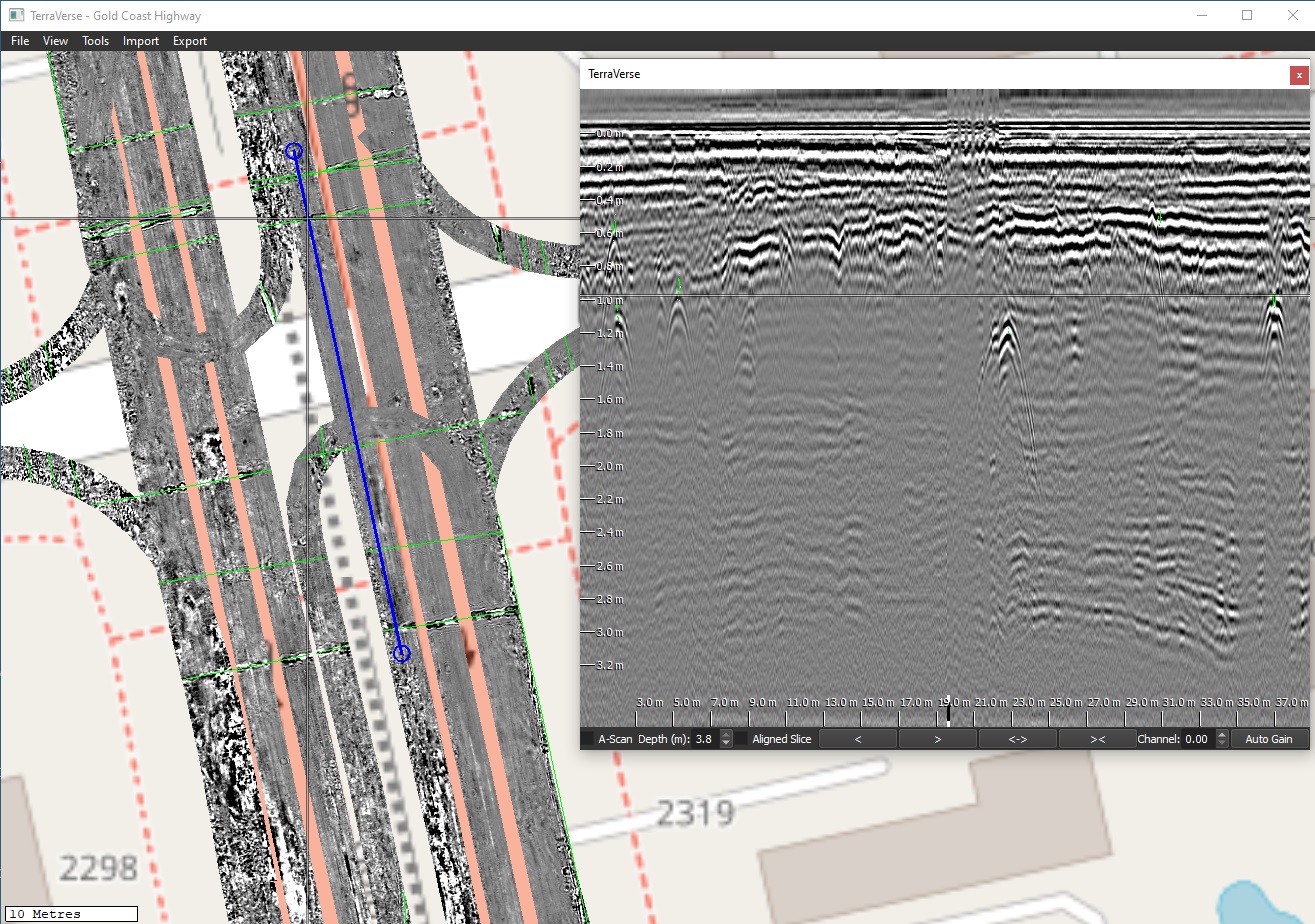 Bridges
Mapping the depth of asphalt Deck Wearing Surface (DWS) to plan remedial works and rebar cover depth
Identify underlying causes of bridge approach failures
Capture surface images of existing condition, for monitoring or evidentiary purposes
Law enforcement
Identifying the presence and precise location of buried objects or location of disturbed earth
Environmental
Mapping the pattern of tree roots, determining near-surface geology, measuring the depth of capping layers, etc.
Archeology
Locating and mapping buried structures, grave plots